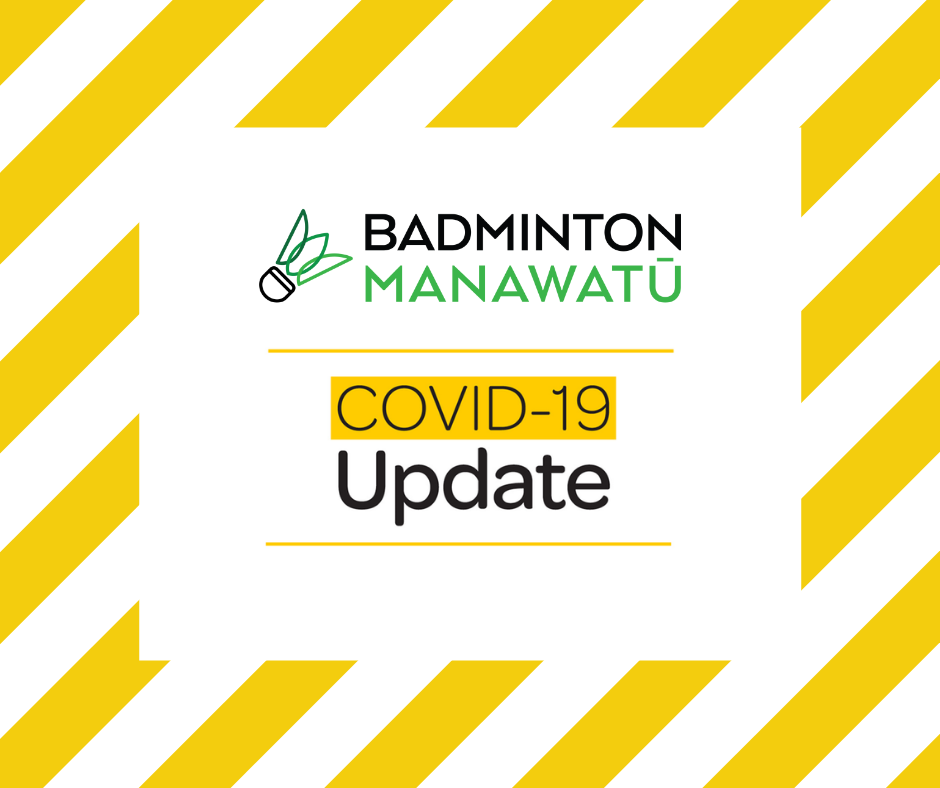 Dear Badminton Community,
The NZ Government has just announced that our region will remain in Alert Level 2 (Delta) until at least Tue 5 Oct at 11:59pm. This will be reviewed by cabinet on Mon 4 Oct. A significant change sees the limit on mass gatherings increased from 50 to 100. This is what we have been waiting for. Please read below for an update on our badminton activities during Alert Level 2 (Delta) and a reminder of the continued requirements.
Alert Level 2 (Delta)
All the measures introduced along with 'Alert Level 2 (Delta)' remain in effect. Here is a reminder:
These extra requirements indicate the increased risk of Delta compared to previous strains and so Badminton Manawatu will be enforcing all Alert Level 2 (Delta) requirements in cooperation with CET Arena staff. Anybody not following the requirements, or repeatedly offending will be removed from the venue for the safety of everyone else.
Programmes & Events
Below is an update on the status of each event/programme and what this will look like at Alert Level 2 (Delta):
More Information
We expect all attendees to be familiar with the expectations upon them when participating (or attending) any Badminton Manawatu event/programme during any alert level. To make sure you are up to date, visit our website and read the 'Participant Guidelines' document:
Further details on alert levels and Sport NZ guidance can be found on their websites:
Please feel free to contact us if you have any questions.